Unitrends Wins the Gold Stevie® Award for Customer Service Department of the Year – Computer Hardware
We are thrilled to announce that Unitrends has been named a winner in the 17th annual The Stevie® Awards for Sales & Customer Service for Customer Service Department of the Year — Computer Hardware.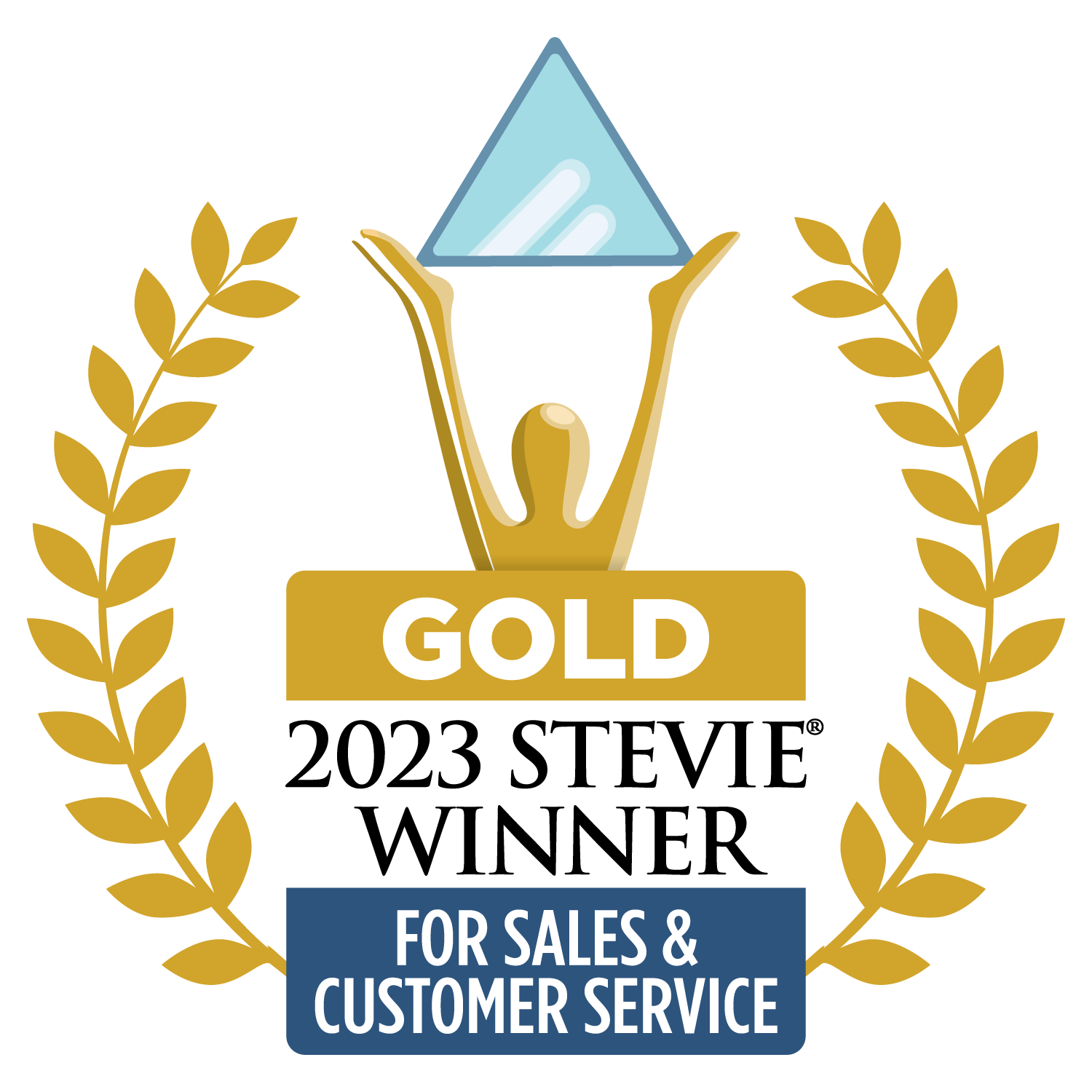 The Stevie® Awards are among the world's most coveted business awards. They were created in 2002 to honor and celebrate the achievements and positive contributions of organizations and working professionals worldwide. The Stevie® Awards for Sales & Customer Service are open to any for-profit or non-profit organization or individual across the globe and recognize the achievements of sales, customer service and call center professionals.
Over 2,300 nominations from organizations in 49 nations and territories were considered in this year's competition. Winners were determined by the average scores of more than 170 professionals worldwide on seven specialized judging committees. Entries were considered in more than 90 categories for customer service and contact center achievements, including Contact Center of the Year, Award for Innovation in Customer Service and Customer Service Department of the Year.
"The nominations we received for the 2023 competition illustrate that business development, customer service and sales professionals worldwide, in all sorts of organizations, have continued to innovate, thrive and meet customer expectations," said Stevie Awards President Maggie Miller. "The judges have recognized and rewarded their achievements, and we join them in applauding this year's winners for their continued success."
Unitrends, a Kaseya company, has been in the business of making backup and recovery as hassle-free as possible for over 30 years. Since the beginning, our mission has included expert customer support that exceeds both industry benchmarks and customer expectations. As our solutions have grown from a simple backup appliance to an integrated BCDR solution, customer support satisfaction rates (CSAT) have remained a priority. The customer support department has maintained CSAT at 98% or higher over the years. Our executive team reviews weekly CSAT reports, ensuring a high standard.
The excellence of Unitrends hardware customer support is one of the most mentioned reasons customers like Unitrends backup appliances and decide to stay with Unitrends. Users frequently say that our support team is dependable and knowledgeable and solves the problem quickly. The Unitrends hardware customer service department has maintained this high level of service amid many challenges. The Gold Stevie® Award is a testament to our commitment to delivering superior support and service to our customers every time.
Here's one fine example where one of our esteemed clients talks about our outstanding customer service. "I was surprisingly impressed overall. Anytime we have a support call, it is solved so quickly and easily, with almost no downtime. Unitrends support has exceeded expectations." — Greg Lanz, Sr. System Administrator, Canada Diagnostic Centres
Read the story to find out how Unitrends helped Canada Diagnostic Centres protect the data of 500,000 patients and meet healthcare compliance requirements.
For more details about the Stevie Awards for Sales & Customer Service and the list of Stevie winners in all categories, visit www.StevieAwards.com/sales.